All of the aluminum is surfaced treatment then Anode technology is the best one for the quality of aluminum extruder. So, anodized aluminum process has done after different step.
Let's us discover about what should you know for high-quality Japanese aluminum before you decide buy or not!
What is anode aluminum?
Anodized aluminum or anode aluminum is surface treatment process which make aluminum surface harder through anodizing process, natural oxide film like anodic protection which help aluminum against the bad effect from weather and you can use anode aluminum longer than another aluminum.
Anode aluminum is harder than material (under diamond) because of surface treatment, it's  reason why aluminum is applicated in fields like technology, industries, car…
Present, some countries such as Japan, South Korea, United Kingdom, USA is using anode aluminum to produce accessories for aerospace, car tire, renewable technology, medical…
Anodized aluminum process
We do a lot of different step for anodized aluminum process, each process has a different construction, but everything happen always help aluminum harder, more enduring although time will destroy it. So how will anodized aluminum process happen?
Surface treatment process by anode technology help aluminum surface look like smooth, beauty, against bad weather like strong wind, rain, salt.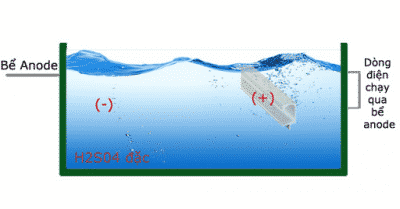 After aluminum extruder, aluminum surface will be fill out in anodizing acid bath (H2SO4) after clean the dirty, tape, etc. In anodizing acid bath, aluminum stay at catot, in another site, acid bath has a anode to make sure the surface close and Nickel easy to touch in a next step.
We use electric current into acid bath to become an anodize (anode reaction between Al and H2S04). The aluminum surface is covered by oxidize which super hard and thicknesses from 10 to 12 micrometers, help aluminum surfaces from rusting
Anodized aluminum colours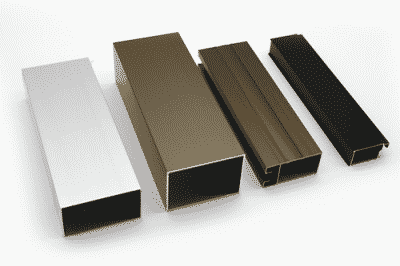 Anodized aluminum colours has different process to produce high-quality aluminum after we make colours. Through the colours process we alway drive into the correct direction about how much acid solution percent to do anodized aluminum colours
The first of all to anodized aluminum colours is surface treated with acid solution, petro to wash the dirty, tape in the surface aluminum and it make anodized aluminum colours more easier. Secondly, aluminum will be wash again with NaOH and blow the last dirty in the surface. Thirdly, anod process will be continued (I said to you at anodized aluminum process).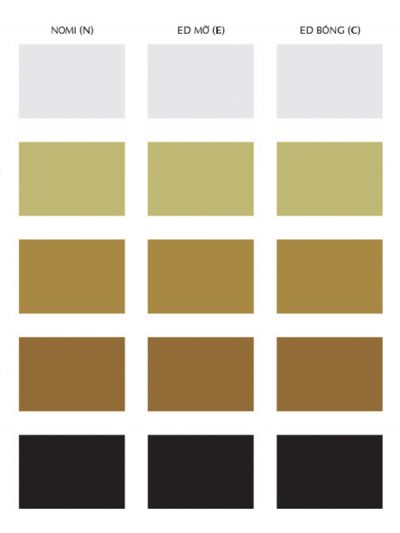 Anodized aluminum colours was made by Nickel material when it fill-up in the small hole above the aluminum surface through anode process, all of this was happened at aluminum surface treatment process. Nickel adhesion is proportional to aluminum's dark colour, it's mean, if the surface aluminum is black then Nickel covered the surface. If the surface aluminum is white
then Nickel cover a little bit above the surface. Aluminum colours change because of Nickel and it happen in different situation when Nickel cover or not.
Lastly, the hole in aluminum surface is closed to make sure colours touch on the surface and anodic protection by Al2O3 or boiling water 100 Degrees Celsius.
Fabricate high-quality aluminum industries in Vietnam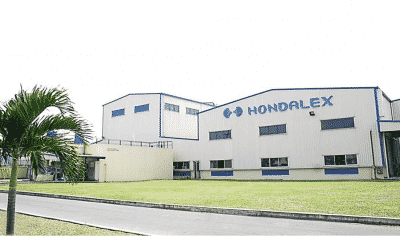 Nearly 30 years established and developed, now a day, Long Van Group has 3 sub-brands and 1 co-brand, we are direct supplier, fabricate, aluminum manufacturer. Loval industry is one of the four companies, but it has a different construction; Loval where supplier aluminum and Hondalex where fabricate aluminum.
We have been using Japan technology to fabricate which bring our brands more prestige than another and clients have been believing in our high-quality product because of durability, process, work in the right way, etc.
Because of all that reasons, aluminum Japan quality or Long Van aluminum always the best product in the market. Our products are applicated in build and construction, technology, aerospace, etc
We have good employee such as worker, technical designer, seller and modern-machine automatic system to give the Clients the best choice.
Loval fabricate aluminum industry where anodized aluminum colours by high technological, excellent program. The employee in our industry have more experience to using hi-tech machine. Besides that, the techniques applied in our colours technology or surface treatment are certificated by Janpan standards JIS H8601 and JIS H8602
Contact us:
Sales: +84-6503-758-593
Fax: +84-6503-759-469
Website: https://www.lovalco.com/en/
Address: 76 Binh Duong Ave, Lai Thieu Town, Thuan An District, Binh Duong, Vietnam